Hello Friends!
Well today I have a bit of a different project to
share with you.
I don't know if you have seen envelope art, but it
is absolutely lovely!
Hand-lettering is very on trend now, but try as I may, I just can't seem
to get the hang of it.
When the MAKE A DIFFERENCE stamp set came out
in this year's catalog (2018-2019)
I was completely elated!
I played around with it yesterday and this is what I came up with:
(I know this is totally beginner-looking, but with practice, I know I'll improve :)
I have a video below that shows the process I used to create this project.
so without further ado...
let me show you the stamp set!
Here it is! Product Number 146676
MAKE A DIFFERENCE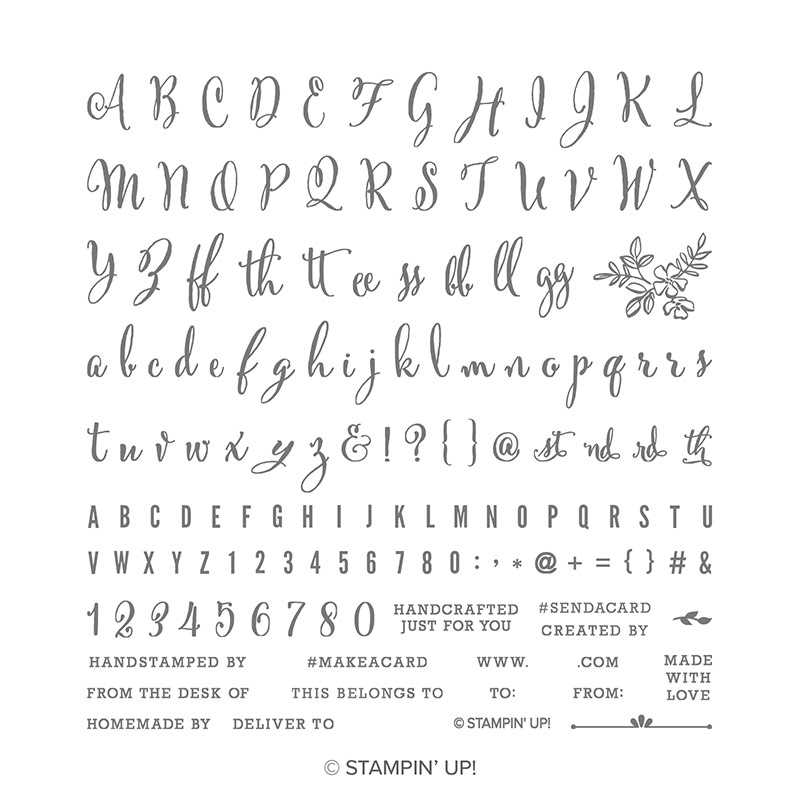 As you can see, it has just about everything you could want (143 Stamps to be exact!)
in the way of lettering:
Script Font: Upper & Lower, and numerals
Block Letters & Numbers
Super Cute phrases for your cards, tags, anything you can think of!
Front and Back of your cards, envelopes, gift tags!
Just think of the possibilities!
Not to mention...this stamp set is
ANGEL POLICY COMPLIANT
(
You can sell projects you've made with Stampin' Up!'s copyrighted images
if they include one of Stampin' Up!'s "© stamps on them. See
Crafting Forever and Make a Difference Stamp Sets)
To learn more, visit
http://www.stampinup.com/termsofuse
or talk to your demonstrator.)
Check out my video on YouTube by clicking HERE
or watch it here:
FOR THE FREE COMPLETELY SECURE PDF CLICK HERE
(PLEASE NOTE THAT THIS PDF IS 100% SAFE TO DOWNLOAD.
IT IS STORED ON A TRUSTED AND SECURE SITE. I WOULD NEVER PUT MY CUSTOMERS & FRIENDS AT RISK FOR ANY DANGER OF DAMAGING THEIR COMPUTERS.)
MEASUREMENTS:
RIGHT SIDE IS 1/4" IN. FLIP RULER VERTICALLY: START AT THE 2" MARK, CREATE 5 TICK MARKS 1/2" APART.
FLIP RULER HORIZONTALLY: BEGINNING FROM THE TICK MARKS (ON THE RIGHT), DRAW LINE TO THE 2" MARK (ON THE LEFT).
FOR A CENTER REFERENCE: CREATE A TICK MARK AT 6 5/8"(FROM THE LEFT), THEN FLIP RULER VERTICALLY AND BEGINNING WITH THE TICK MARK, DRAW LINE TO THE BOTTOM OF THE LINES YOU'VE JUST CREATED.
PRODUCTS USED:
YOU MAY CLICK ON ANY OF THE LINKS BELOW TO BE TAKEN TO MY SECURE STORE.
Thank You so much for joining me!
Have a great Day!
Until next time...
Happy Crafting!